The CrossFit Games season is a three-stage test of fitness. It is comprised of the Open, Regionals, and the world championship, the CrossFit Games. The season kicked off with the Open, the most inclusive competition in the world. The top athletes and teams in each region from the Open will move onto Regionals. The best athletes and teams at Regionals will compete at the CrossFit Games from July 13-15, the world's premier test to find the Fittest on Earth™.
The open was 5 workouts posted online each week for 5 weeks. Anyone in the world could do the workouts. They have the choice to have their performance validated at a CrossFit affiliate, or submit a videotape of their performance to the Games website. After the CrossFit Games Open, the fittest 60 men, 60 women, and 30 teams from each of the 17 regions around the world will move on to the next phase of the competition – Regionals.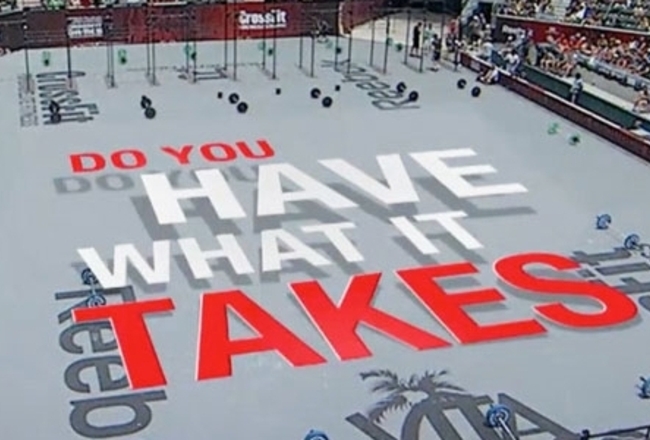 We had 1 Female and 4 Males in the open, South Australia also has 1 team that made the regionals. 1 lucky lady from the Masters has made it all the way to the open. The Masters competition is for athletes ages 45 and older Masters athletes will register in the Open, complete the workouts just as the indviduals. Some age divisions will have modified standards, but all workouts must be completed as prescribed. Masters competitors will not have to compete at the Regional level. The top 20 in each age category will receive invitations to compete at the CrossFit Games.
Athletes and spectators will gather to see CrossFit competition in a more traditional format. There, under the critical eye of Level 1 judges, and in front of hundreds in the cheering sections, the best athletes of the region will prove their fitness, depth of the athletes' physical and mental capacitates. Athletes will give it their all, and after the end of the weekend, no more than three men, three women, and three teams will receive invitations to the 2012 Reebok CrossFit Games. Seventeen Regional competitions will run from April 27 through May 27th.
James Newbury, Sam Cryer, Sam Joraslafsk, Wade Lack, Amanda Allen have made it to the Regionals and for the team event Crossfit Adelaide made it. Jenny Kemp has made it to the Open, will any other SA atheletes make it this year? Amanda did last year, can she back it up again?
I asked the SA qualifiers for the regionals questions regarding their experience of the Games Open.
What did you think of about the games open workouts?

"Interesting programming this year, very different to last year…far more inclusive and available to everybody, and this is understandable with Reebok the naming rights sponsor and 60,000 people competing online from around the world. Last year there were much heavier weights in some of the workouts, which made the wods more demanding…so the change was unfortunate for me as I am relatively strong compared to the majority for women. Nonetheless, Crossfitters have to turn up and deliver no matter what the challenge…I am fit and strong…so, although the wods weren't ideally suited to me, I still finished 49th in the world and 4th in the region…which is indicative of my level…I personally have to remember that the open isn't the big game, just the first qualifying round…so I qualified…this time last year I was sitting 492nd and 24th – so I have improved somewhat…which is pleasing after 12months of training! The big game is really regionals and finishing top 3 for
a spot at the games in California! Fingers crossed!"


Hardest Open workout?

"None. They weren't hard enough…I wished they had all been longer and heavier. I think mentally the burpee workout was the hardest…and in terms of its impact on the overall placings it cost a lot of the bigger athletes more than they could earn back in the following 4 workouts!
Best Open workout?
"Snatch workout…I loved it. Didn't know what to expect, came up with a plan, stick to it and comfortably won that workout in the region…I definitely had more in me,
but conservative and strategic won the day!" What weaknesses you found?
"Olympic Lifting has been my weakness and the gymnastics side of things. But I have worked hard on both areas and they are no longer weaknesses…in fact I feel I don't have too many glaring weaknesses anymore, just areas for constant improvement…I guess my muscle ups have yet to become dominating-strengths, they have improved dramatically, I felt excited to see them in workout 12.4 which is a solid sign of improvement…I'm just a constant work in progress!" What you did for lead up before theopen?
"Trained hard…which is what I do always…"
How did you mentally prepare?
"My plan is always to stay focused on constant improvement, trust myself that I am always doing all that I can to be the best that I can be, have insane amounts of fun
whilst training and keep a healthy perspective on the sport and its place in my life…I like to focus on controlling the controllable (me – food, recovery, training, attitude)…and having a good laugh at myself as often as possible….it keeps things light…I am very competitive – no doubt about it – so if I take it all too seriously I get very stressed and that is where performance diminishes and longevity in the sport suffers;  I want to be doing this when I'm 60! So I approach every day and every wod with the same attitude…but once that buzzer goes off I am in the zone and giving everything I've got, and that gives me a deep confidence and ability to turn up
to any challenge thrown at me at any time – inside or outside of the box!"
Did you change your training?

"I only had a lighter day on Fridays, otherwise my training stayed the same…"
Where did you do your workouts?
"Crossfit Adelaide is my training home…I do virtually all my training there…and I love it! So I did my open workouts with everyone on Saturday mornings, I tried to
treat it like any other Saturday WOD, it was such a great-fun and supportive atmosphere."
Did you do the workouts twice?
"I only did the Burpee workout twice, I have been carrying an injury and that workout was less than ideal for me, but once I did it I realised I hadn't hurt myself and I knew I could do it better…I think I improved by 15 reps the second time, and could have done better, but erred on the side of caution with my injury!"
Where could you improve?
"Everywhere, constantly. Most importantly, never get injured again…its avoidable, just requires me to put appropriate strategies in place and stick to them…which I have done and it is working!"
Any shock results from SA athletes?
"Jenny Kemp, Crossfit Adelaide, Masters 50-54 finishing in 12th place…she's earned herself a ticket to California…amazing improvement from her in 12 months – she was taken by surprise at her own performances – so pleased for her!
WadeLack finishing 35th is probably to most unexpected male performer, comfortably earning himself a place at regionals and showing that his training,
since competing with the Crossfit Adelaide team at regionals last year, has paid dividends…"
Anything else you would like to ad?
"Here's hoping that the Regionals workouts are heavy and seriously challenging – more so that the open – the workouts are announced on 18th April so I will have 4 weeks to practice and perfect my performances with the guidance of Ben Norman and the crew at Crossfit Adelaide. Can't wait to find out what the workouts
are…and get stuck into preparing!"

Sam Cryer came 46th in Australia region for the Open and will be going for his 2nd regional's.
What did you think of about the games open workouts?
"Well I can't really complain due to the qualifying lol. The purpose of the CrossFit open is to find the worlds fittest male and female athlete which I think it is in the process of achieving. We could sit here all day and argue that this person may of made it if this workout come up or this person would of missed out if this movement came up but CrossFit achieved what it set out to.
1)            Get maximum participation
2)            Find worlds fittest"

Hardest games workout?
"Without hesitation 'Fran on steroids" 12.5. This would rank as the top 3 most painful experiences I ever had in a CrossFit WOD. Having Crossfitted close to 3 years and at least 6 workouts a week that's nearly 1000 workouts and that's top 3 hardest ever. Quote " call the ambulance something ain't right" was my final words before collapsing in agony."

Best games workout?
"After sending a txt to Wade at 10.35am Thursday "have fun in Sydney I'm out" This will come as a real shock to some people but definitely 12.4. My 2 worst fears came out the hopper :
1)            Muscle ups
2)            High rep low weight shoulder fatigue chipper leading into high rep muscle ups
Having made a promise to myself after regionals last year that muscle ups wouldn't be a weakness come 2012 I trained them frequently until  8 weeks into training for 2012 games hitting the wod Nate (2xmuscle ups, 4 hspu, 8 x k/s) I tore ligaments in my right wrist. I can no longer hold false grip and prior to this workout my last recorded 30 muscle ups for time was 22mins (all non-false grip) so this was my favourite because I knew I had no choice but to get above those rings, 1 year of training came down to 4 minutes of muscle ups.  I no longer fear muscle ups and after 2 years have figured them out finally."

What weakness you found?

"I wouldn't really say weakness but found some things to work on. Burpees was a obvious one but believe it or not I made massive improvements in these this season despite my 202 points I picked up. Lol The biggest thing that surprised me was my work capacity or lack of. Comparing Sam 2011 to 2012 I think my raw work capacity has dropped but have such a bigger skill set and much more efficient with all movements which would be expressed in my programming this far. Having become efficient with most movements I know am ramping up training to increase my lactic tolerance and work capacity.  A lot of people have massive engines but many weaknesses. If your goal is to make it to regionals ect you can't afford to have any major weakness with maybe 1 or 2 exceptions (Sammy j-burpees). The hardest thing is to put the ego aside and realise you suck at certain things and train them."

What did you to in the lead up before the games?
"Nothing really changed. Kept training the movements that I feared. Also workouts that just sucked, boring just to mess with my head  ie 100 burpees for time then run 4km with 10kg vest, row 5km at 9pm after long day at work ect. Stopped drinking alcohol and made a conscious decision to sleep whenever possible."

How did you mentally prepare?
"I listen to music and picture myself in the workout, picture each rep where I will be at minute 1,2,3 ect. Remember how disappointed I was after 2011 not making it to the last day and wanting to prove to myself that it wasn't a "fluke" in making regional's in 2011."

Did you change your training?
"My training program never really changed, you have to be confident in what your doing is working otherwise you will jump here there and everywhere. The only thing that I did do was 3 on 1 off 2 on 1 off compared to 3 on 1 off. Extra rest day before open wod."

Where did you do your workouts?
"CrossFit Northern Adelaide"

Did you do the workouts twice?
"Yes Thursday and Sunday – partly because my scores on Thursday were always really terrible, I could never get going- was so fatigue Thursday nights."

Anything else you would like to ad?
"It's great to see the Crossfit community growing not only interstate but right here in South Australia. If your goals are purely to keep active and have no ambition to compete at fit-wars, regional's, games that's fine you won't find a better program than CrossFit to do this trust me. If you goal is to win fit wars, make it to regional's, the games then talent alone will not be enough, maybe a year or 2 ago but the competition these days and depth of athletes is mind boggling. Hard work and lots of it is the only way. Good luck guys and see you at Fit-wars."
Wade Lack was the highest South Australian athlete at 35th. Will the other SA athletes take it to him at the regionals?
What did you think of about the games open workouts?
"I really enjoyed the open this year I thought there was something for everyone the small guy had the burpees the big guy the snatch and then it was great to see some well know crossfit workouts/movements to test your work capacity. I really liked how 12.5 was last yrs 11.6 what better way to test to see if you have made improvements on last years weaknesses. I am obviously happy with what come out not every workout was a strength of mine but this past years training I have tried to work on a lot of my weaknesses and I think that this did help with the open workouts."

Hardest Games workout?
"For me it was defiantly 12.5 I have always struggled with thrusters even though this year I am fitter on last yr this workout was by far the hardest workout. I have worked on my c2b pullups and I think that this what saved me in this workout. one thing to come out of this workout is that I still need to become more efficient at the thruster."

Best Games workout?
"My best score came from the first workout 12.1 with only 39 points gained I have worked hard leading in to the open to drop a bit of body weight as I always feel better with burpees when I am under 80kg so this obviously paid off. Was it my best workout well I am not too sure score wise yes but I think that 12.2 was probably my best effort as I made 12 snatches that were PB snatches I felt that this workout really gave me some confidence for the rest of the open I was really happy with my performance in this WOD."

What weaknesses you found?
"I dont think I found any new weaknesses but the Thruster is still a weakness that I am working on. One thing that I did learn about my self was that the more I believed in the score I wanted and played out the workout over and over again in my head it made it much easier during the workout to get the work done. I felt so much more relaxed before and during the workouts this year I am not to sure if this was due to training in my own box CrossFit Northern Adelaide or if I was just overall better prepared this year."

What you did for lead up / before the games?
"I didn't really change much at all I maintained trying to train multiple WODs a day on my training days and I also tried to work on some of my weaknesses. One thing I did do was drop back to the weight I feel really good competing at and that is around 78-79kg. to help with this I played around with my diet taking in more protein and high fats while keeping the carbs very clean and limiting them to small amounts. I have also played around with some intermittent fasting and I have found the results to be of benefit and will continue to implement it into my training."

How did you mentally prepare?
"This time round I spent time sitting down and visualising the reps and where I wanted to be at what point in the workout before doing the workout and I feel this really helped as I never felt lost during the workouts and I always felt that I was in control. I also believe that if you visulaise and remind yourself of something enough that it will become second nature to achieve sort of like it has already happened so this year I wrote the score of the workout I wanted on my hand days leading up to the workout as a constant reminder. It did find this helped as every workout I did the score I achieved was either the same as what I had on my hand or better."

Did you change your training?
"I must say I didn't plan to change my training as I wanted to just do the workouts once and as  part of my regular training but with work hrs and the times that I could fit the WODs in I did end up doing some of the workouts twice so I did need to shuffle around workouts and rest days to ensure I could achieve the best possible score."

Where did you do your workouts?
"This year I was fortunate enough to be able to do them with my team at CrossFit Northern Adelaide as we opened our affiliate in the new year and have now been open for about 3 months. It was a really great experience this year to do the workouts along side some of our athletes who also registered for the open this year. We are already excited for what next year will bring with our athletes being even fitter next year. It will be great to see where our affiliate can place in the team category next year."

Did you do the workouts twice?
"Yes I did do some of the workouts twice as I said before with the unbalanced work hours it made it hard to get a set time to hit the WODs. This year I hit every workout on the Thurs night after work around 7:00pm which wasn't the best thing to do as I was often tired and hadn't eaten. I Used this first score to build from and then visualise the score I needed and would hit the WOD again either Sunday or Monday morning fresh. This worked well for me as all my scores improved and I achieved the scores I needed."

Where could you improve
"I still need to get stronger with my Olympic lifts and I would still like to build my work capacity so I can limit my rest during workouts."

Any shock results from SA athletes?
"I don't think so I think the scores were what I had pretty much predicted I think after 12.1 the bigger boys had their work cut out and hats off to Sammy J on his efforts throughout the remainder of the open to get back into the top 60 it just goes to show what a exceptional athlete he really is and watch out for him to fly up the leader board in regional's. I Know that Matty Skyprek has put in a lot of hard work this past year and his performances reflect that. If you look at his open workouts it was only 12.2 that got him. He is another great athlete and I am sure he will be there next year."

Anything else you would like to ad?
"Just a big thanks to all our members at Crossfit Northern Adelaide for their support and help throughout the open I can't thank them enough it is truly great to be part of such a great community. I have to give a big thanks to my training partner and coach hahaha (well so he says) Sam Cryer this past year he has helped me alot and it's been great to have him there to push me hard in workouts and help me work on my weaknesses and of course last but by no way least my lovely family my wife Lucy and son Cooper they have given me so much support and help over this past year its not easy on our family with me having to train so hard and so often and to be so focused. I truly appreciate all the sacrifices that they have made over this past yr which has allowed me achieve my 2012 goal of making it to regionals. Now to re focus my training and set new goals and take on the regionals I am so looking forward to it."
Hardest Open workout?
"As for workouts they were great! they were mixed in duration and in difficulty. The hardest in my mind was definitely the Wallball, DUs & muscle up. This workout set me back a few places after not touching a set of rings since November last year. "

What you did for lead up before the open?

"Leading up to the games I was training pretty heavily with a couple of sessions a day when I could fit it in. but no real major changes, just working on weaknesses is my main objective to become a more all rounded athlete. Being an all rounded athlete is big part of crossfit, this I learnt from Mick at Crossfit Effects in Sydney."

Did you change your training ?
"I did not change my training I just set up my days in advance so I knew what I had to get done. "

Where did you do your workouts?
"I did all the Open games workouts at crossfit Tenacity with Matty Skrypek. He was kind enough to let my self and my brother head down there weekly and participate in the workouts. "

Did you do the workouts twice?
"The first workout I did twice and the muscle up workout I did also but the other 3 I just did once. If I knew I could achieve a better ranking I figured why not."

What weaknesses you found? Where could you improve?
"I think I could definitely work on my muscle up and try to target these in training. I am gonna have to go buy a set of rings and hook em up in a tree near my place haha"
What did you think of about the games open workouts?
"I'm just glad the Opens over and I finished in the 60 after the horror start… I was a little worried to say the least after week 1. But I figured itwould all work itself out in the end and it did. "

Best Games workout?
"I liked the workouts, they were all pretty fun."

Did you change your training?
"My prep for the Open was just training as usual, the only thing I changed was I had a rest day on the Wednesday, trained Thursday and did the Open WOD Friday. Instead of my usual routine of only resting Sundays and having a smaller day on Thursdays. "

Did you do the workouts twice?
"I did the first and last WOD twice but the others only once. My original plan was to do all the workouts once, but I felt I had more burpees in me than my first attempt of 111, I did it again and got 110, then did it again and got 112. I was pissed off. "

How did you mentally prepare?
"I prepared for each WOD as I would any other workout, I had a plan of attack and I stuck to it."

Where did you do your workouts?
"I done 4 of the workouts at my box at CrossFit Loaded in Seaford and 1 of them at my mate Skryzies box at CrossFit Tenacity, to mix it up a bit."

Anything else you would like to ad?
"Overall, the open was a little stressful for me, since I didn't crack the top 60 till week 4. Also I was hoping to get our CrossFit Loaded team a spot in the 30 but missed out. Next year though I believe we are a good chance. Bring on Regional's!! Good luck to everyone competing at Regional's either individually or in a
team."
"Thanks to the atheletes who took time out to answer my questions. Good luck to all the SA atheletes that will be at the regionals, hopefully we can get some in the Games Final and watch / support them from TV! See you all at Fit Wars a local CrossFit competition. " – Adam Fowler